South Coast Wrestling Club
2023-24 Youth Wrestling
Sign-Ups!
Ages 6 to 17yrs old
2024 liability release form.
Start Date, Time & Location:
Every Friday at 3:30pm to 4:45pm
Cost: $225.00 for Full Season (Includes Club T-Shirt and Shorts)
from February
through May
e-mail: scoastwrestling@aol.com
Contact- Tony Becerra for details
Please download and print form below. Bring form with you on first day of your club practice.
Thank you, Coach Becerra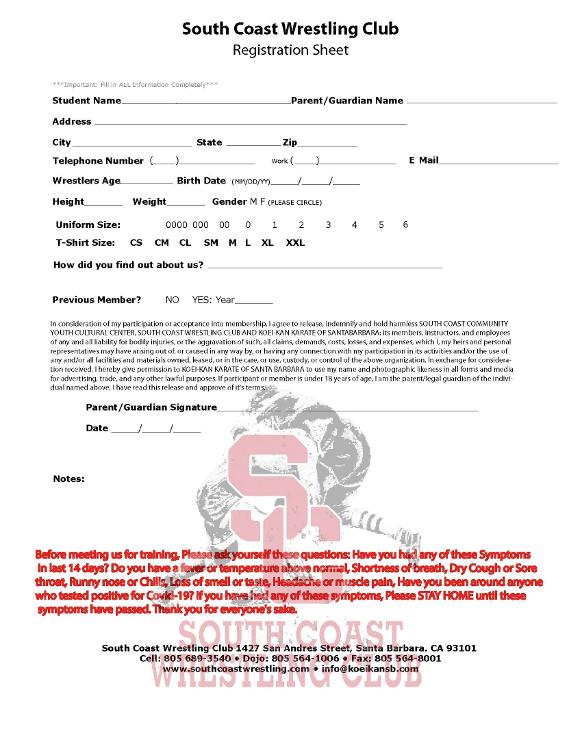 2022 Wrestling Pre-Registration
Santa Barbara, California , South Coast Wrestling, Wrestling club, Kids Wrestling, Grappling, MMA, Karate, Martial Arts, kick boxing, youth wrestling, usa wrestling, submission grappling, Tony Becerra, private instruction, physical fitness